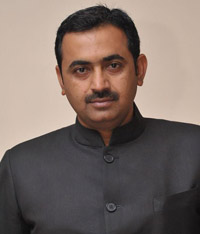 Business in the new globalized economy is all about reaching out to the emerging markets and getting competitive in the existing markets with better understanding of new variables. This requires an integrated approach for both horizontal and vertical operational synergy across various segments. In this new environment, the demand for multi-faceted development has become crucial for keeping pace with the progression.
We has taken an initiative and emerged as one of the prominent entities in the real estate industry in the country. The business philosophy of the group derives its core strength from a firm belief that lays stress on induction of state-of-the-art engineering techniques and use of top quality materials in various construction projects.
This results in cost-effective and holistic solutions specific to contemporary standards for residential complexes and business centers. The group has forged linkages with leading global consulting architecture firms to introduce new design and construction concepts in India.
We at Palkrish Builders are constantly striving to scale new heights in professional competencies and efficiencies by pushing performance and human potential to new limits. You may experience this facet not only in the decision-making process at our company, but also in a wide range of other activities which create value for our customers and business partners. Using our intellectual and managerial prowess and harnessing the benefits of state-of-the-art technology, Palkrish Group is all set to venture into the next level of real estate development and construction in the country.
I am sure with the patronage of our customers, banks, financial institutions and marketing associates, we shall be able to fulfill the dreams of millions and set new benchmarks in our stated spheres of activity and influence.